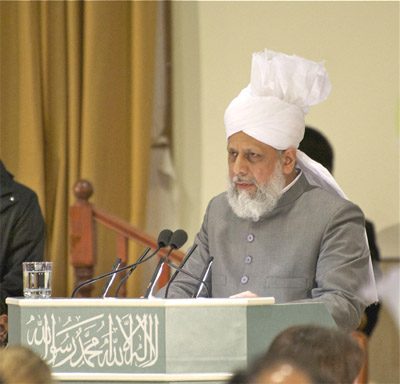 All the distinguished guests gathered here tonight,
Assalamu 'Alaikum Wa Rahmatullahi Wa Barakatuhu
–
peace
and blessings of Allah be upon you all.
After another year, a lovely evening has once again come when our dear friends belonging to different faiths and countries, but who are mostly British, have gathered here because they have a connection with the members of our community.
Some are old acquaintances, of course, and others are new. The fact that people of different countries, religions and cultures have come together and spared us their valuable time proves that they are all noble and decent persons with a desire for achieving a high objective, an objective that is the burning desire of every sincere person in this day and age. And so today, we have gathered here to talk about and listen to that word that can bring about tranquillity and contentment within our heart, and that word is '
peace
'!
[continue reading....]